FARM MANAGEMENT
Owning farmland is an investment that can last through generations.
We have a deep understanding and respect for the legacy that farmland and farming operations mean to a family. Hiatt Farmland Services is the trusted partner who will protect and steward your investment. We've been successfully doing it for over 40 years. We represent the landowner in all aspects of the operation of their farm.
---
Independent Farm Management
It's what makes us different. As an independent company, Hiatt Farmland Services customizes every plan unique to the farm based on the client's needs and expectations. Our plans, contracts and leases are straightforward and include only the information pertinent to Illinois or Indiana. Every client works directly with the manager which means no bureaucracy and a guarantee of an experienced professional in every interaction. Hiatt Farmland Services is also pleased to align with trusted outside experts, as needed, to deliver better solutions for clients.

---
Count on Hiatt Farmland Services for...
A more complete, holistic approach to operating farms and achieving goals for your farm investments.
Customized plans that fit your goals and expectations for your farm investment.
Leasing expertise – We understand every farm is unique and brings its own set of circumstances, challenges and opportunities. We believe a deep understanding of each farm and the market around it drives the best leasing arrangements for everyone involved. You can count on an annual review of leasing terms.
Commodity Marketing – We will tailor grain and livestock sales to meet your cash flow needs while utilizing a disciplined market plan to optimize the value of your farm's production given the timing of those cash flow needs.
Timely, straightforward communication – in writing, by phone, via email, through text and in person – a plan that works best for you to stay well-informed.
Frequent farm visits to oversee and ensure the management plan for your investment is working.
Close supervision of all capital improvement projects including meeting with contractors on buildings, land excavation, tiling, constructing renewable energy projects and every other major or minor capital investment.
Positive, productive working relationships with operators to discuss and review the farm operation, develop annual crop plans, identify opportunities to improve the farm's profit and value, and analyze problem areas.
Best practice recommendations and follow-through for soil conservation and land stewardship.
Evaluating performance and looking for opportunities to increase production including: analysis of seed selection, crop rotation, chemicals, fertilizer, livestock needs and timber management programs.
Specialty Market Experience including organic farming, seed beans, seed corn, specialty crops.
Finding alternatives for non-productive or lower profit generating acreage.
On-going, real-time financial analysis of profit, budget and cash flow.
Complete accounting and processing of income and expense transactions with detailed reports to keep you informed.
Complete year-end tax reports.
Recommendations for most beneficial government farm programs.
---
What We Do
Full Farm Management - We provide expert guidance in: getting the land certified as organic, selecting an operator who can successfully grow organic crops, negotiating with merchandisers to buy value added produce, developing the cropping systems and cultural practices to maximize productivity of organic production, and finding market outlets that will pay a value added premium for the production. All of this results in a higher profit to the owner and operator.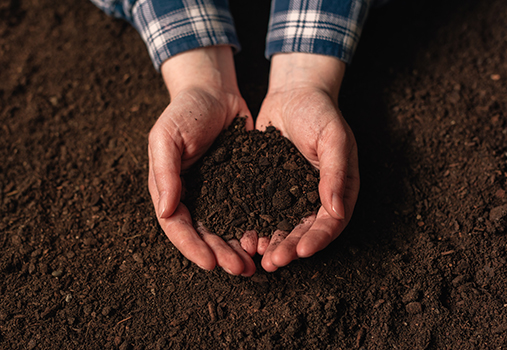 WHY CONSIDER ORGANIC?
Increase profitability
Operate your farm consist with your personal preferences
Improve soil health
Implement environmentally safer practices for water quality, food toxicity, and erosion control