OUR TEAM
The Hiatt brothers founded the company to deliver a different kind of land service in Illinois and Indiana. They bring over 40 years of focus and experience to provide personalized farm management, real estate brokerage, and consulting.
They are proud of long-standing relationships with clients, often over several generations. They believe in "hands on" involvement with the landowner's farms and understand that means hard work and extensive responsibility for every farm and every parcel of land.
---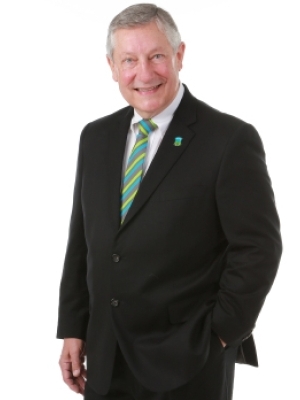 Rick Hiatt
Richard (Rick) Hiatt, AFM/ARA, is Co-Owner of Hiatt Farmland Services. Rick brings a wealth of experience to our clients. He actively manages farmland with a variety of lease arrangements for landowners and handles rural property brokerage. He is a licensed real estate broker in Illinois.
Rick is an Accredited Farm Manager (AFM) and an Accredited Rural Appraiser (ARA) through the American Society of Farm Managers and Rural Appraisers. He earned a bachelor's degree in Ag Education and completed graduate work in Ag Economics at Southern Illinois University. He also earned an associate degree in Bank Operations. He is a graduate of Cannon Trust School and Illinois Bankers Association Ag Lending schools. He completed numerous courses in farm management, banking, estate planning, retirement planning. He holds Securities 7 and 63 and Life Insurance licenses through the Financial Industry Regulatory Authority.
Starting his career as an enlisted Navy Radioman, he moved on to become a vocational ag instructor, farm manager, trust officer, bank president, and outside bank president/board of directors. In 1998, he opened Hiatt Enterprises as an independent office providing farm management, consulting, and recordkeeping services. In 2018, he and his brother Russ acquired Camp Farm Management's company and partnered to form what has become Hiatt Farmland Services.
Rick is married, has two daughters and three grandchildren. He is a member of the First Lutheran Church in Pontiac, Illinois. He serves on the board of the Pontiac Rotary Club. Rick is currently President of Good Samaritan Nursing Home, and is Executive Secretary of Alpha Gamma Rho Alumni Association for the SIU, Carbondale Chapter. He serves on the Alumni Board of Southern Illinois University. Rick was named Outstanding Navy Person of Base in 1973, Outstanding Alumni of Alpha Gamma Rho Fraternity in 1980 and 1990, Workhorse Award winner of the Illinois Society of Professional Farm Managers and Rural Appraisers in 2014, Inducted into the Hall of Fame for ISPFMRA in 2019, and Outstanding Banker of the Year from the Community Bankers Association of Illinois in 2015.
When he's not working on behalf of clients, he can be found hunting, fishing, golfing, water skiing, gardening, and enjoying his family.
RICK'S MEMBERSHIPS
American Society of Farm Managers and Rural Appraisers, (ASFMRA)
- Accredited Farm Manager (AFM)
- Accredited Rural Appraiser (ARA)
- Membership Committee
- District III Vice President
Illinois Chapter of the Illinois Society of Farm Managers and Rural Appraisers (ISPFMRA)
- 2016 President
- 2019 Inducted into the Hall of Fame
- Member of Scholarship Committee
Alpha Gamma Rho Fraternity (AGR) - Southern Illinois University Chapter
---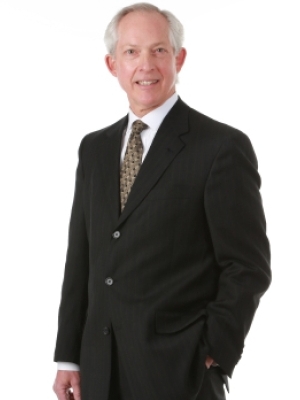 Russ Hiatt
Russell (Russ) Hiatt, AFM/ARA, is the Co-Owner and designated managing broker of Hiatt Farmland Services. Russ brings years of experience helping our clients with farmland brokerage and management including expertise with a variety of leasing arrangements. He is licensed to handle real estate transactions in Illinois and Indiana.
He holds the designations of Accredited Farm Manager (AFM) and an Accredited Rural Appraiser (ARA) with the American Society of Farm Managers and Rural Appraisers (ASFMRA). He has completed 40+ years of course work and seminars sponsored by ASFMRA related to land investments, land valuation, consulting, and management.
Russ earned his Bachelor of Science Degree in Agriculture from Southern Illinois University-Carbondale. Since then, he's never stopped learning. He earned his Real Estate Broker Licenses in both Illinois and Indiana; completed Trust Administration Levels I, II & III from Cannon Trust School; and finished advanced training in Portfolio Management, Planned Giving, Retirement Planning, Wealth Management, and Investment Policy Development. He also attended Commercial, Consumer, Agri Lending Schools, sponsored by the School of Banking through IBA in Illinois and Indiana.
He worked in banking for 29 years including positions of farm manager, trust officer, lending, retail banking, and president. During those years, he worked closely with clients and his team to provide Farm Management Services on over 27,000 acres of land. In 2017 Russ started R. Hiatt Enterprises, LLC. In late 2018 Russ partnered with his brother Rick to form what has become Hiatt Farmland Services. He is well-respected for his breadth of knowledge and experience.
When he's not in the office, you'll find Russ outdoors on your farm or with his family - hunting, fishing, water skiing, snow skiing, and raising golden retrievers.
RUSS' MEMBERSHIPS
American Society of Farm Managers and Rural Appraisers, (ASFMRA)
- Accredited Farm Manager (AFM)
- Accredited Rural Appraiser (ARA)
- Member of Education Committee
Illinois and Indiana Chapters of the Illinois Society of Farm Managers and Rural Appraisers, (ISPFMRA), (ISFMRA)
- Member of Professional Advancement Committee for Indiana Chapter
- Member of Scholarship Committee, Membership, & Audit Committee for Illinois Chapter
- Vice President of Illinois Chapter
Real Estate Land Institute (RLI)
---
Alex Rhoda
Farm Manager/Real Estate Broker
Alex Rhoda is a seasoned professional in the agricultural industry, currently serving as a farm manager and real estate broker for Hiatt Farmland Services in Illinois. Born and raised in McLean County, Alex's roots run deep in the fertile soil of the family farm, a place that holds not only memories but a legacy he actively continues to nurture.
His educational journey in the agricultural realm began at Parkland College, where he earned his Associates in Applied Sciences in Agribusiness. Fueling his passion for the field, Alex pursued further education at Illinois State University, graduating with a Bachelor of Science in Agribusiness and Agronomy Management. This solid academic foundation laid the groundwork for a successful career in the agricultural sector.
Upon completing his education, Alex embarked on his professional journey, starting at Busey Bank in farm management. His dedication to excellence and his comprehensive understanding of the intricacies of agricultural practices quickly set him apart. In June of 2023, Alex joined the team at Hiatt Farmland Services, bringing with him a wealth of experience and a commitment to the industry's growth and success.
Beyond the confines of the office, Alex's heart remains on the family farm, where he actively participates in its daily operations. This dedication reflects not only his professional expertise but a genuine love for the land and its cultivation. Alongside his wife, Alex also finds solace and joy at their family lake house, creating cherished moments surrounded by nature.
Outside of the agricultural landscape, Alex embraces an adventurous spirit. Whether gliding down snow-covered slopes on skis or relishing the great outdoors, he finds balance and inspiration in a variety of activities. However, his greatest joy is spending quality time with his family, creating lasting memories and fostering the same sense of connection and appreciation for the land that has shaped his life.
In every facet of his life, Alex Rhoda embodies the spirit of dedication, passion, and a profound connection to the agricultural heritage that has defined him. As a farm manager, real estate broker, and steward of the land, Alex continues to sow the seeds of success in the heart of Illinois.
---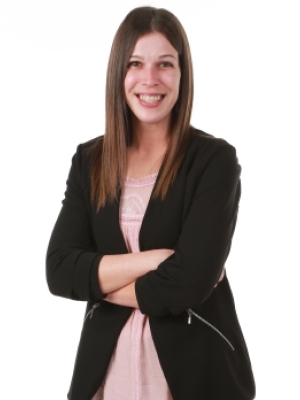 Kristina Wiles
Kristina is the Office Manager at the Hiatt Farmland Services Pontiac, IL location. She takes care of income and expenses for clients, maintains farm records and government program receipts. She also prepares financial reports, balances accounts, handles correspondence, and is the first face you'll see in our office. She is a graduate of Pontiac Township High School. Before joining our team, she was employed by Asta Nursing Home, Streator Onized Credit Union, and the State Bank of Graymont.
Kristina has one son. She comes from a large family including three brothers, a sister, and thirteen nieces and nephews. In her spare time you'll find her outdoors - gardening, rollerblading or visiting the beach.